Tanya Gold: It wasn't singer Susan Boyle who was ugly on Britain's Got Talent so much as our reaction to her |
Comment is free |
The Guardian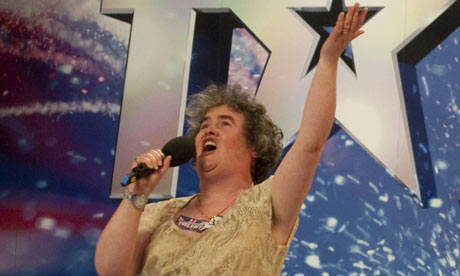 www.guardian.co.uk
As a follow up to my recent posting about online Britain's Got Talent sensation, Susan Boyle, I'd recommend reading the following Guardian 
article
 by Tanya Gold.
In it Gold attacks the negative representation of women in the British media, although I suspect her views are applicable to many other Western media outlets.
It's one the key themes developing in an age of rapid content delivery across numerous platforms on a global scale - how can we ensure that groups and individuals are represented fairly and without malice?
One of the issues that concerns me is the education of parents about controlling web access by their children. While many people may feel that such control is a form of censorship, I'd argue that it's a form of educational protection.
Not infrequently I am shocked by the content students talk about, or try to show me on their iPods or mobile phones. What they find amusing, having been persuaded by unmediated opinion from their peers, is in fact cruel, spiteful and degrading.
If parents and teachers shy away from confronting the darker side of web content, out of embarrassment or concerns for individual liberties, then we should not be surprised to find that subsequent generations, upon whom we will rely in later years, turn out to be far less tolerant and understanding than ourselves.